On January 25, Mrs. Akpan received about 40 SS3 students of the AUN Academy on a visit to the Center where they had a writing workshop. "We wanted to share with them strategies they will need to write coherently and meaningfully for the essay parts in applicable subjects during their forthcoming national or international examinations."

Mrs. Akpan told them that the University offers a liberal arts education where writing is a critical component. "The Center as an academic student support also extends its services to all AUN schools."

The two-hour workshop was facilitated by Mrs. Ogechi Dan-Okereke, the Curricular Literacy Advisor of the Center.  The Advisor who took the students through the various kinds of essay writing, gave an in-depth explanation of expository writing, thesis, supporting paragraphs, and examples, as well as strategies for writing expository essays. "We expect that after coming to the Writing Center, a student will know why it is imperative for them to write well."




The students were divided into groups where they interacted with one another.  This was a part of the strategy she used during the workshop to ensure active participation by the students.

To have the students practice what they learned, they were given two on-the-spot writing tasks that ascertain if the students understood the concept presented.  After the Writing Center grades them, the top three will be awarded prizes.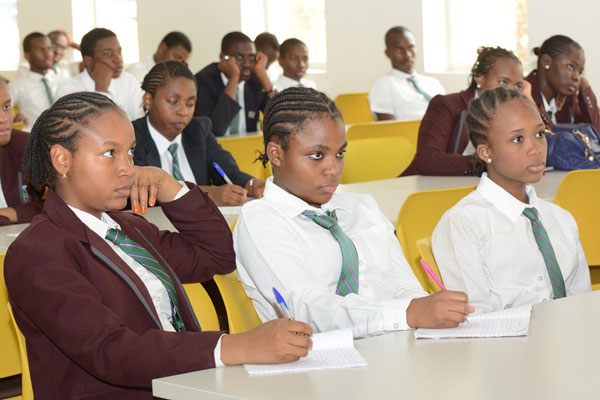 It was not the students' first visit to the Center but this day's visit has given them more insight on writing.  Miss Mamunar Mohammed and Miss Aisha Salihu, who are among the visiting students, said the session enriched their writing experience.
AUN